Well Established And Here For You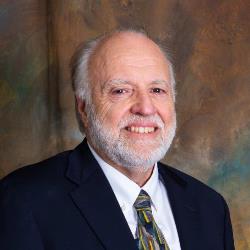 Gary W. Kern founded RiskSAVER LLC. in 2000 and is currently the Managing General Partner. He formerly served as VP of Claims for Mid-Continent Underwriters, Director of Claims and Risk Management for National Canal Villere Food Stores, Regional Causality General Adjuster with AIG, VP of Claims for National Safety Consultants, and VP of Claims for Employers' Self Insurers Fund.
He developed RiskSAVER, LLC as a Claims and Risk Management Consulting service specializing in the investigation and handling of Catastrophic Injury Claims. 
Some of the Claims and Risk Management Consulting services developed by Mr. Kern Include:
An Employer based Second Injury Fund recovery program.
A cost-effective claim's evaluation and resolution practice.
A Claims Management Program Audit protocol.
And Pre and Post Underwriting inspections protocol.
Mr. Kern graduated from the University of New Orleans with a B.A. in Psychology.  He received his Associate in Risk Management (ARM) designation from the Institute of America. He has been Certified as a Workers' Compensation Professional, and a Medicare Set-aside Professional. He has also been certified in Voice Stress Analysis and is a Certified Mold Inspector.
Mr. Kern published "Adjuster Case Load Management: A New Approach" The Effects of Adjuster Case Load Size on File Closure Rates, Cost Per Closed Claim and the Ultimate Claim Cost – A Case Study.
Justine D'Ooge, CWCP
Risk & Claims Management Consultant
Kimberly Cousin
Administrative Assistant
Julia Stargardter
SIF & Claims Management Consultant
"I have worked with Gary Kern now for over four years. Gary and his company, Risksavers, get the job done. They see the relevant issues in worker's compensation claims and know how to get to the heart of the matter, but with costs always in mind."
Jack E. Truitt, Esq.
Partner - The Truitt Law Firm
"When Gary is assigned to work a claim he throws all of his experience and energy into getting the claim resolved, for the equal benefit of both the claimant and the workers' comp carrier. Several times he has crafted creative strategies that have resolved difficult and complex cases."
Mark Tullis
Administrator - LCI Workers' Comp
RiskSaver is ready to put its years of experience to work for you.